Kyle
(full name Kyle Ashley Alfonso) is the second protagonist in
Takedown Rampage
. He mainly drives a
Lamborghini Aventador J, but he also drives the NFS Edition Super Snake.
He helps Karlos in racing dangerous events.
Do you want revenge on your school bully? You've come to the right place, m'boy! Kyle knows hand-to-hand combat and he can take pretty neat skills since he's black belt in jujitsu and in taekwondo!
Style of outfit
Edit
The promo pic shows him wearing a Transformers shirt although this is not his outfit. He wears a red checkered polo and jeans. His Speedo watch only shows in some chapters.
Relationships
Edit
Clarrisa is Kyle's bride-to-be just playing hard to get. In chapter 21, Clarissa dumps Kyle when Kyle goes to UK and flirts another girl (he thought that no ladies will "swoon" on him because of One Direction). Although, they seem to get along pretty well after things got back to normal.
Although in chapter 51, things got wrong when Dino fell in love with her. She chooses Dino as the love of her life because she was forced to pick between them. Kyle cries after hearing this.
In Takedown Rampage, they're frenemies at this point of view. Although in Vince's awesome life!, they seem to be pretty good friends.
Kyle only owns two cars. The Callaway C16 is also his car although
Karlos
is the one who stole it since he had an injury after
Wig2x
shot him on his shoulder.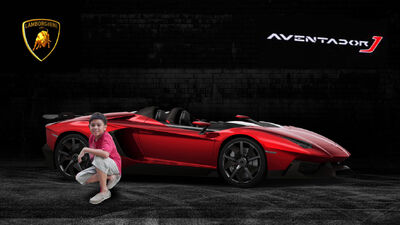 Lamborghini Aventador J
Edit
Only one Aventador J exists in the world. Although a millionaire already bought the car, Karlos was able to ask the millionaire who has the car to clone it so he could also have an Aventador J. This is Kyle's car of choice.
"NFS Edition" Ford Shelby Nation GT500 Super Snake Prudhomme Edition
Edit
For more information about this car, click here.
Kyle is featured in another story called "Vince's awesome life!" as one of the main characters.
He died and revived 10 times in the story. The first death is in chapter 1, when Mr. Skull poisoned him with Zanoits. The second and most recent time he died is in chapter 2, when he was shot in the head.